HAAS METAL ENGINEERING
Your trusted partner for steel design, fabrication, and erection.
Aerospace | Education | Industrial | Recreation | Healthcare | Wastewater | Warehousing | Offices
FEATURED PROJECTS
Meow Wolf
Meow Wolf is an immersive art world experience that is housed in five stories of steel framing and nestled between two elevated major thoroughfares. It's curved design, multiple catwalks, and spiraled and rolled stairs made constant communication and collaboration between crews a must for the successful completion of this complex project.
General Contractor | Turner
Photo by Kennedy Cottrell | Courtesy of Meow Wolf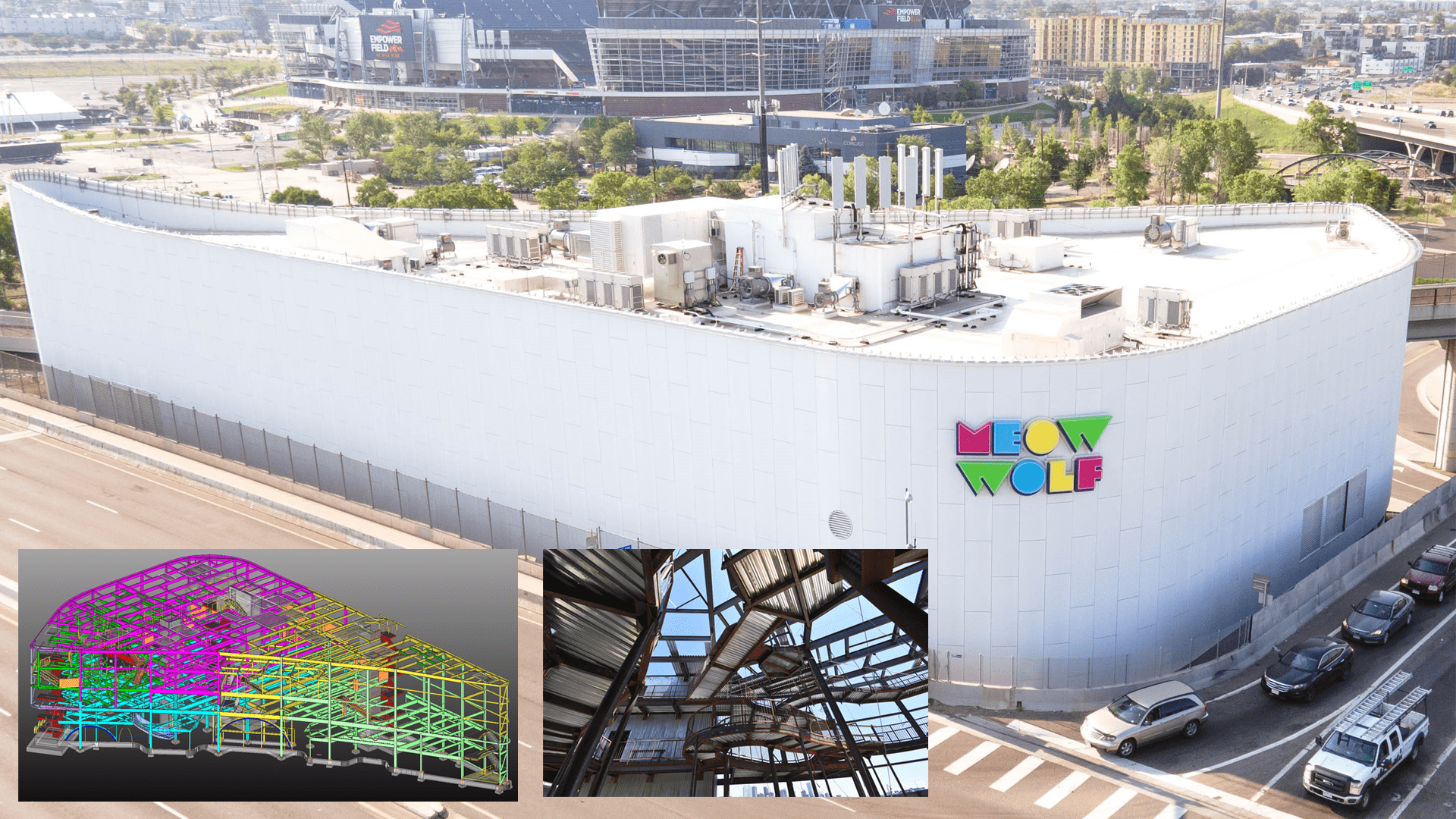 Immaculata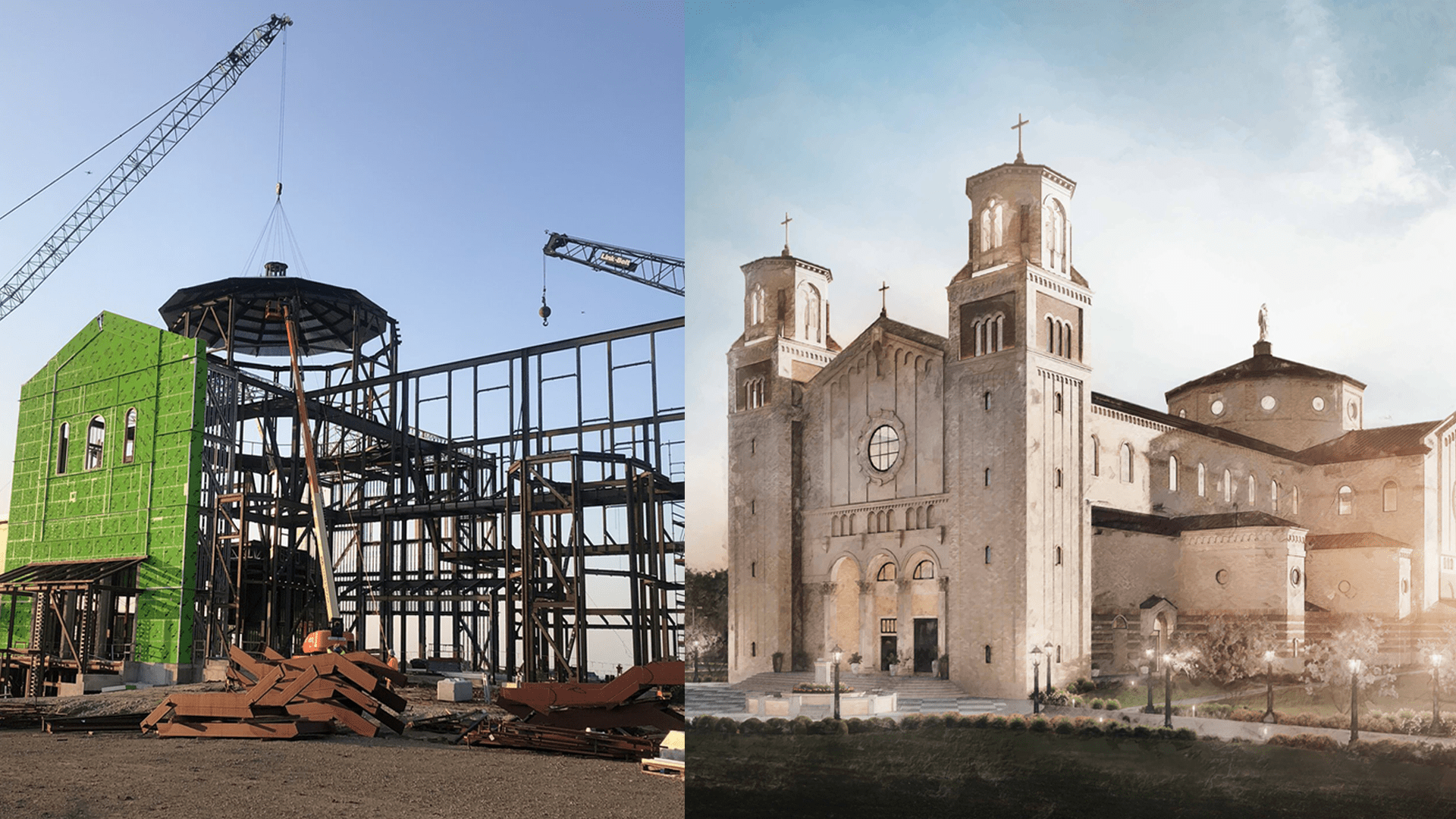 Immaculata Church |
St. Marys, KS
The Immaculata Church is currently being constructed in St. Marys, Kansas. The Romanesque structure is over 100 feet tall, includes 800 tons of material, and is topped by a 67-foot diameter cupola. The project will be the largest Catholic Church in Kansas and the largest Society of Saint Pius X (SSPX) church in the world - with seating for more than 1,500 people. The church is set to open early 2023.
General Contractor | Hutton Construction
Kansas State University South End Zone
Kansas State University South End Zone | Manhattan, KS
The K-State South End Zone project is the newest addition to the school's football stadium. The structure contains 785 tons of structural steel or 1.5 million lbs. and includes 2,755 individual pieces of steel that were delivered on more than 100 semi-truck loads. The 70,000 square foot facility features a 20,000 square foot Club Atrium Shamrock Zone and premium suites for spectators as well as private offices and conference rooms for staff. Go Cats!
General Contractor | JE Dunn Construction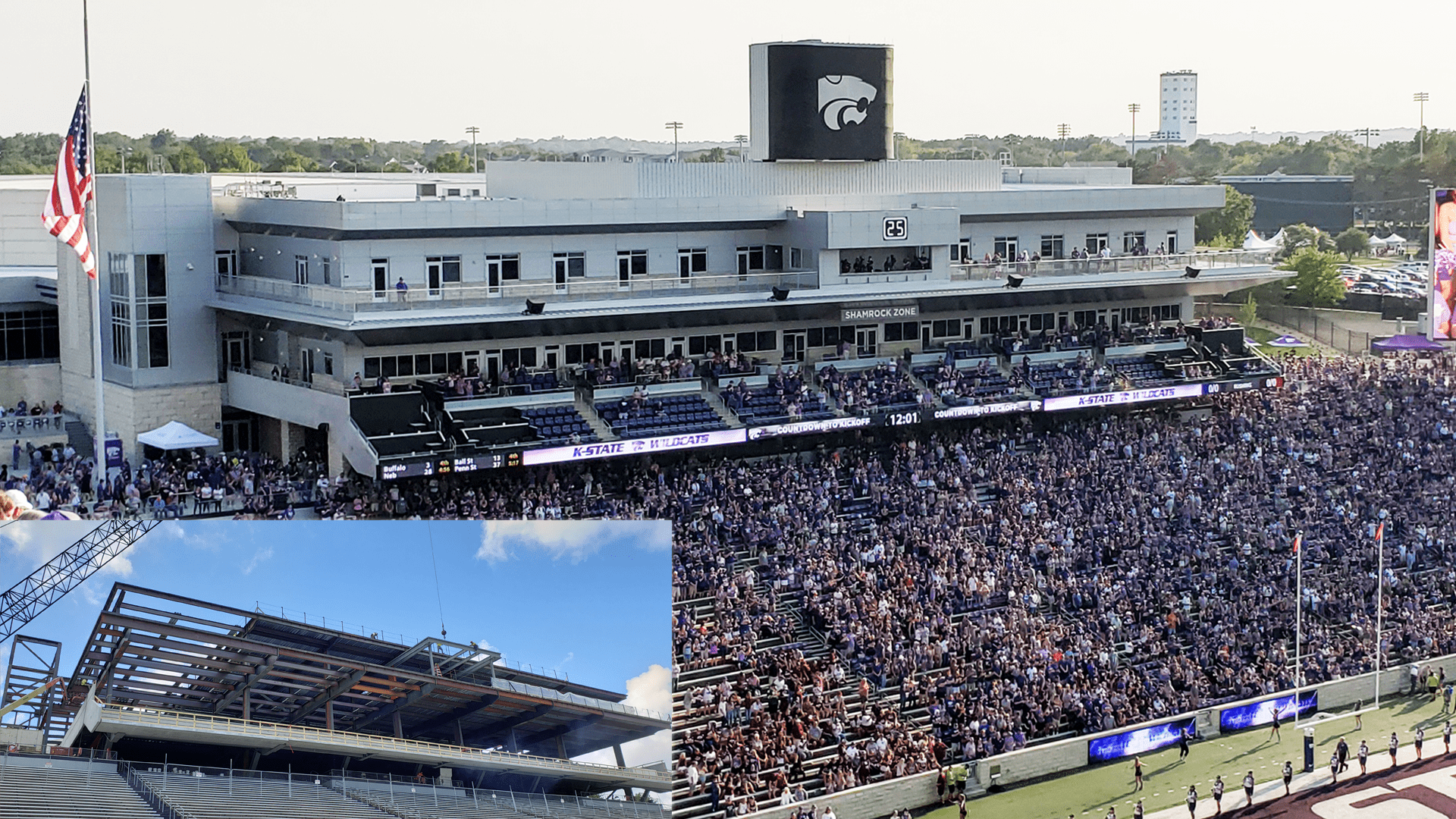 HME PROVIDES FULL-SERVICE STEEL SOLUTIONS
Our experienced team of experts work in unison to manage all phases of your project. We specialize in various types of project delivery methods including design-build, design assist, design-bid-build, and more.
ESTIMATING
Our knowledgeable and experienced estimators use state of the art Estimodeling for more accurate materials and visualization.
Contact our Estimating Department here
PROJECT MANAGEMENT
Experts in scheduling and erection, our project managers deliver on time and on budget.
DETAILING
Using cutting-edge technology, our detailing team uses 3D modeling for accurate communication and shop drawings.
ENGINEERING
Our engineering team integrates connection design and calculations with 3D modeling for better coordination between trades.
FABRICATION
State of the art fabrication equipment and processes help deliver high quality, accurate assemblies on schedule.
ERECTION
Our erection teams are experts at communication and safety to bring you a quality installation within your schedule.
ABOUT HME, INC.
25 years of excellence
Haas Metal Engineering is a leading AISC-certified provider of high-quality structural steel, custom metal fabrication, and erection services. For 25 years, HME, Inc. has championed innovative solutions, adopted cutting edge technologies, expanded our capabilities, and grown our workforce to meet the everchanging needs of the construction industry. Our accuracy, dependability and responsive customer service makes us the first choice for many contractors, not just in the Midwest, but nationwide.

FAST STATS
Our experience and commitment to excellence speaks for itself.
*data from 2012 to now
CONTACT
Have a general inquiry? Reach out to us via the form below.
For bid requests, please email estimating@hmeinc.net
MAIN OFFICE
2828 NW Button Rd. Topeka, KS 66618
KANSAS CITY OFFICE
1333 NW Vivion Rd, Kansas City, MO 64118
DENVER OFFICE
3000 Youngfield St. Wheat Ridge, CO 80215
DALLAS OFFICE
14520 Midway Rd. Farmers Branch, TX 75244
MANHATTAN OFFICE
555 Poyntz Ave Manhattan, KS 66502
HME GROUP COMPANIES
We own and operate several companies that expand our ability to exceed client needs.